Mashed Potato Hummus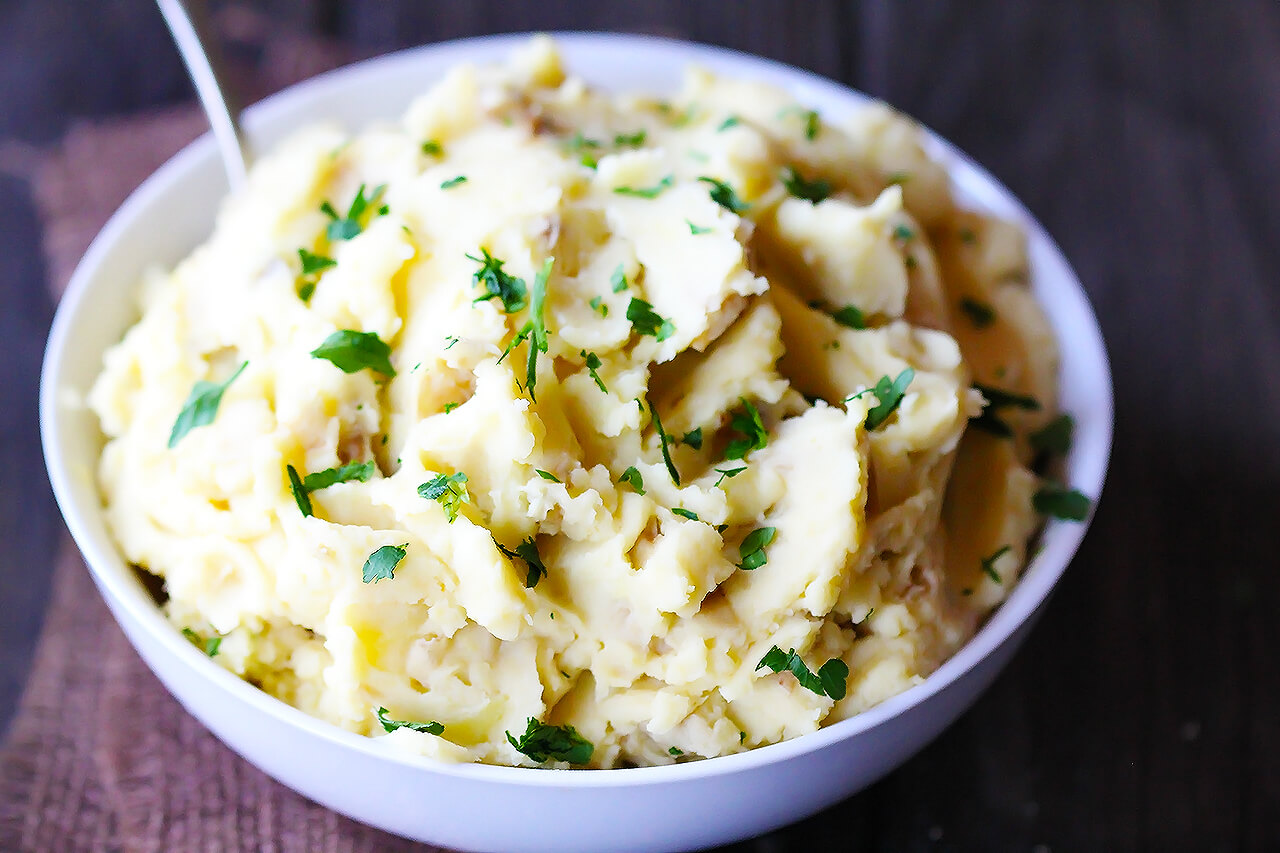 Ingredients
3 lbs. Yukon gold potatoes
1/4 cup (4 Tablespoons) butter*
1/4 cup milk*, warmed
2 cups favorite hummus, homemade or store-bought
1/2 tsp. salt (or more to taste)
1/4 tsp. freshly-cracked black pepper
optional garnish: chopped fresh Italian parsley, lemon wedges, extra drizzle of olive oil
Directions
Peel the potatoes if you would like, and cut them into large chunks, roughly the same size. Immediately add to a large stockpot and fill with water until the potatoes are covered. Bring to a boil over high heat.

Then reduce heat to medium and simmer for 20-30 minutes, or until a fork will go gently through the potatoes. Remove from heat and drain the water. Then return pot to the burner and use a potato masher to mash the potatoes until smooth. Then turn off heat, and add in butter, warmed milk, hummus salt and pepper. Stir until combined. Season with additional salt and pepper if needed. And if you want creamier mashed potatoes, feel free to add in more warmed milk until they reach your desired consistency.

Serve warm with pita bread.
Go to Top