Homemade Potato Bread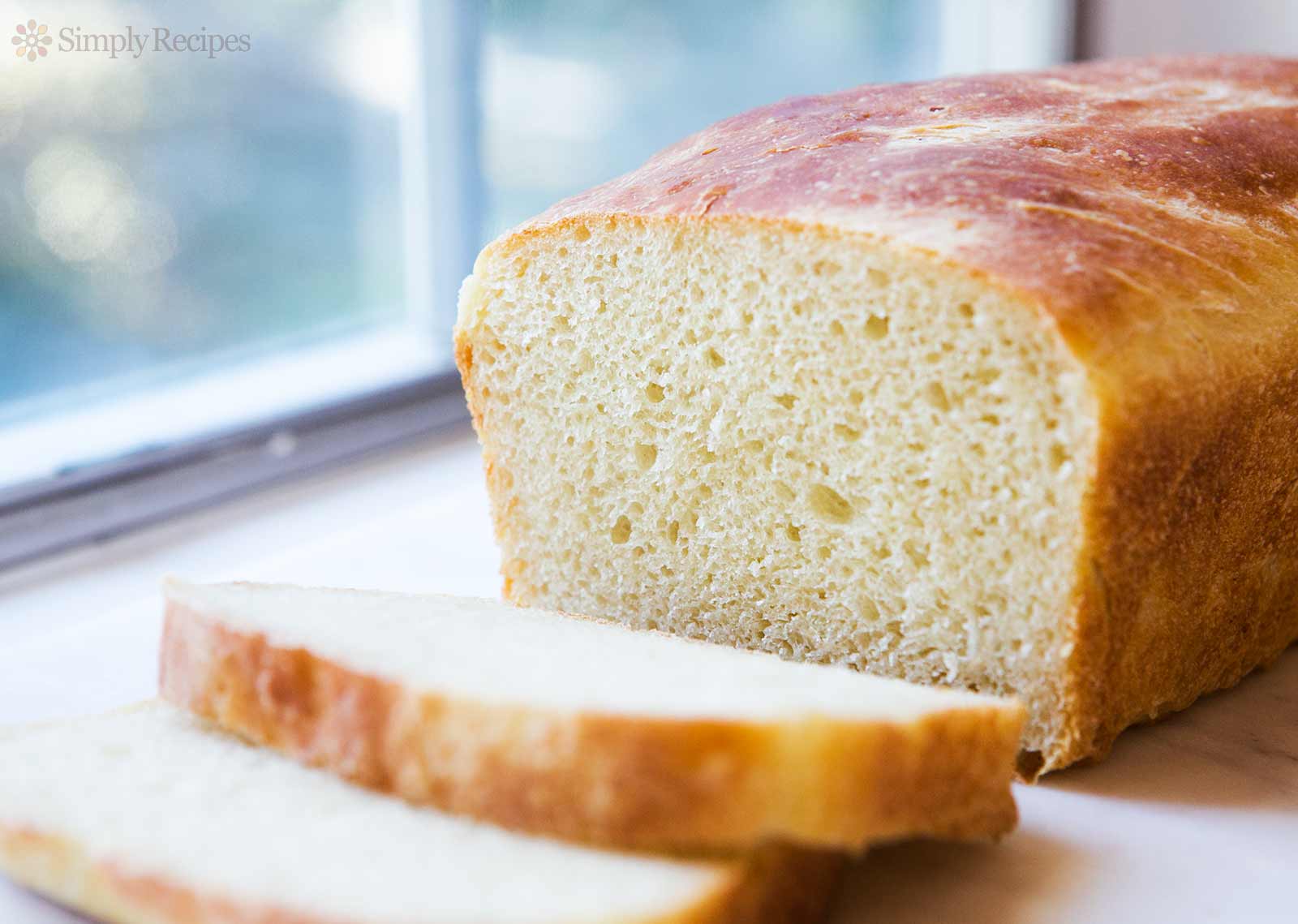 Ingredients
1 medium potato, peeled and diced
1-1/2 cups water
2 packages active dry yeast
1/2 cup warm water (110 to 115 degrees)
1 cup warm 2% milk (110 to 115 degrees)/li>
2 tablespoons butter, softened
2 tablespoons sugar
2 teaspoons salt
6-1/2 to 7-1/2 cups flour
Additional flour
Directions
1. Place potato and 1-12 cups water in a small saucepan. Bring to a boil. Reduce heat; cover and simmer until tender. Drain, reserving 1/2 cup liquid. Mash potatoes (without added milk or butter); set aside.

2. In a large bowl, dissolved yeast in warm water. Add the milk, butter, sugar, salt, 4 cups flour, potatoes and reserved cooking liquid; beat until smooth. Sir in enough remaining flour to form a stiff dough.

3. Turn onto a floured surface; knead until smooth and elastic, about 6-8 minutes. Place in a greased bowl, turning once to grease the top. Cover and let rise in a warm place until doubled about 1 hour (the dough will be sticky).

4. Punch dough down. Turn onto a lightly floured surface; divide in half. Shape into loaves. Place in two greased 9x5 inch loaf pans. Cover and let rise until doubled (about 30 minutes).

5. Preheat oven to 375 degrees. (Optional: sprinkle lightly with additional flour. Bake 35-40 minutes or until golden brown. Remove from pans to wire racks to cool.
Go to Top